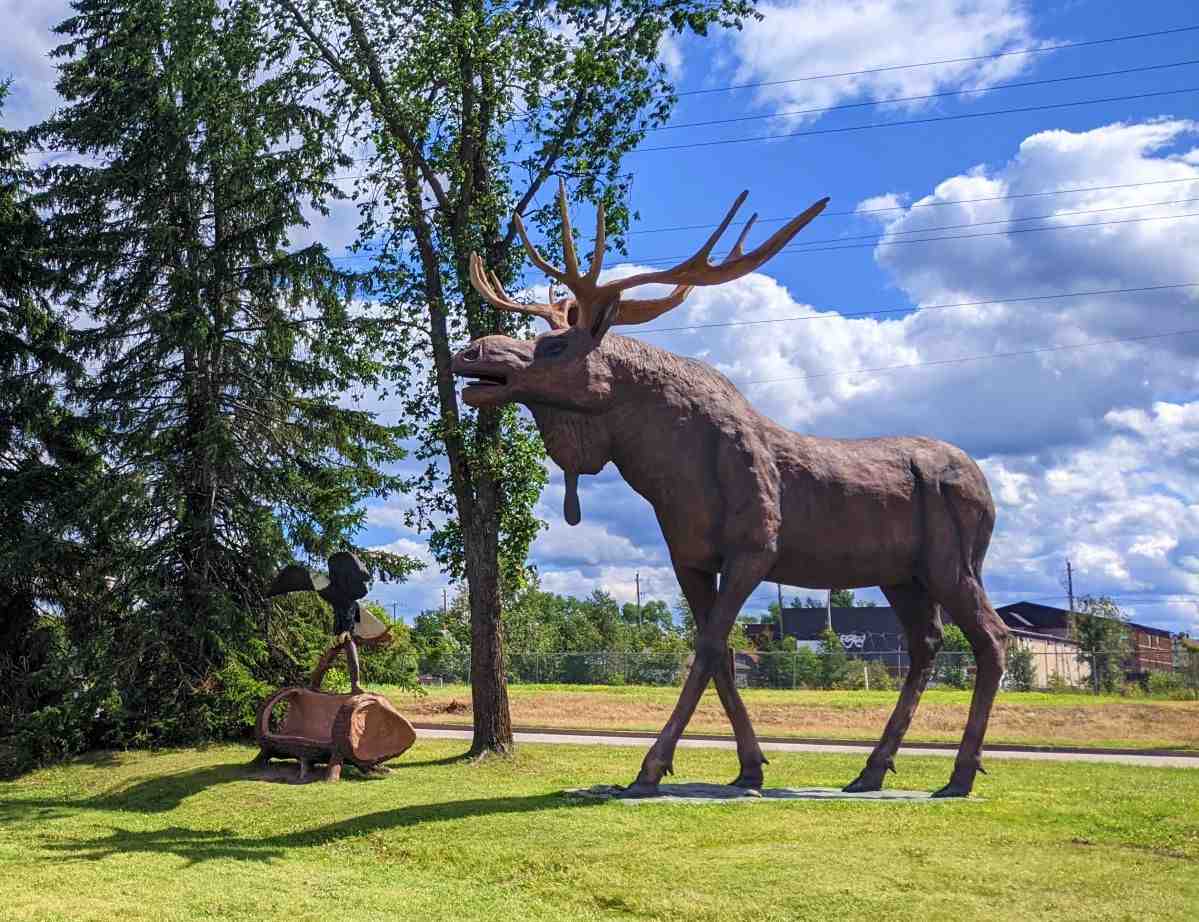 Max is Dryden's official mascot. He stands proudly in the trees at the visitor information centre along Highway #17. Max's home is a popular spot with tourists, and many visitors from around the world come to take his photograph.

Max was an idea of Mr. Elwin Palmer, a past president of the Dryden District Chamber of Commerce. Max was born (built) in 1962 and celebrates his birthday officially on July 19th. He is made of mesh, steel rods, concrete and a layer of lacquer to protect him from the brutal Northwestern Ontario winters.

Check out the video below to learn more about Max's history here in Dryden!